Who we are
We are Publicize, a public relations firm that helps growing businesses build their brands and get exposure. Building connections between the technology startup community and the media is paramount to our mission, both to educate founders about how journalists and editors operate, as well as to introduce the media to startups innovating within their fields.
This is why we created Connect, a series of free, online and in-person competitions that bring together leading members of the media with the most innovative startups from around the world. At every Connect event, six groundbreaking startups pitch their ventures to a panel of Media Judges and receive valuable feedback about their companies before the panel selects a winner.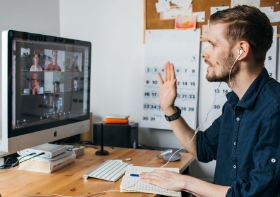 Past Media Judges include journalists and editors from publications including The Financial Times, The New York Times, Forbes, TechCrunch, The Next Web, Fast Company, Associated Press, and more.